Spring Show 2021: The Hello Girls!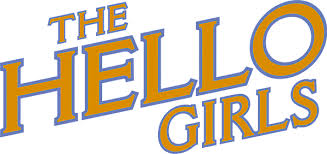 Providence Catholic Theatre recently gained approval for their spring show: The Hello Girls. The Hello Girls is a new musical about the life of Grace Banker and 233 other young women who worked with the US Army in World War One operating switchboards and other communication services with the French. Although the women were an essential aspect of the US winning the war, they were told they were not actually veterans, only consultants, therefore they would not receive any veteran benefits. The Hello Girls continued to fight for those veteran rights for 60 years.  
Providence Theatre is ecstatic to move forward with this show! Unlike the fall show, Shenanigans, The Hello Girls will not be a wholly virtual show. Rehearsals will occur via Microsoft Teams calls, but the actual performance will return to being in a live theater. The cast will be wearing special performance masks and there will be no live audience as a way to adhere to Covid-19 guidelines. The show will be available to view in late April. Auditions for the show were hosted on Microsoft Teams the week of February 7th, 2021.  
Best of luck to the cast, crew, pit, and directors behind The Hello Girls. Cannot wait to see the results of the show!