Striking 12  – Sneak Peek!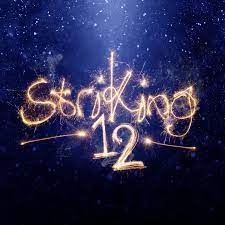 This fall, the Providence Theater Department has chosen Striking 12 as the upcoming, in-person, production! This musical follows the story of a grouchy New Yorker who stubbornly decides to spend New Year's Eve alone in his apartment. However, his plans are halted when an unexpected visitor brings some holiday cheer. To get a deeper insight, Proviscope interviewed senior Nick Pugh, an actor in the upcoming musical, on his take and thoughts on the show!   
  If someone were unfamiliar with the play, how would you describe it? What genre does it fit under?  
"It's really a great ensemble piece that highlights the talent that Provi has to offer! There are so many genres of music within the show, which makes it really unique. But what I like most is it's super original and unlike anything we've put on before!"  
  What are you most excited about for this specific play and cast?  
"I'm excited that we are just able to put on the show! Coming off on the high of our production of Hello Girls, it feels like being on top of the world that we are getting to perform again! It's been really rewarding and fulfilling to be able to rehearse and perform (almost) like normal!"  
  How are you preparing for this upcoming play?   
"We are preparing a lot for this show! We only have about six weeks to get everything down before we move into the theater! It's really cool to already see this show coming together! Also, the Covid restrictions have been more relaxed, so that's been really helpful in creating dances and scenes where we can be closer together!"  
  How will this compare to the productions put on last year with the precautions the program took?  
"This show is vastly different from last year's The Hello Girls, in content and in what we can do in the theater!! We are able to let more people in and are allowed to do so much more than last year! We are also looking into live streaming ONE show, (date tbd), but we will be performing LIVE for our audiences! We can't wait to see you all in a few weeks!"  
What are the official days of the production?  
"Our show runs November 4-7 at Downtown Joliet's Billie Limacher Theater at Bicentennial Park! And some good news! Because restrictions are loosened further, we are allowing more guests to come to see our show! More info to come, but right now the policy is one student can only get tickets to one show because of the limited seating! We can't wait to welcome you all back!"  
For the past few years, the Providence community has seen many different forms of shows ranging from livestreams to a series of comedic skits because of the pandemic. Finally, this year it seems as though the department is beginning to see some sense of normalcy! It seems as though this fall's production is surrounded by positive energy from the ecstatic students, so when showtime comes around be sure to purchase a ticket to witness the striking production of Striking 12 in person!