Beauty and the Beast – Behind the Scenes!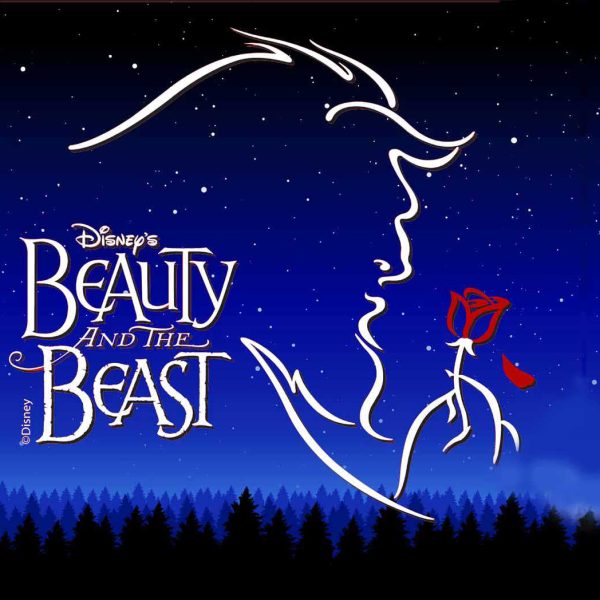 This spring, the Providence Theater Department is putting on Beauty and the Beast! This classic musical will tug at your heartstrings and make you want to sing along to the songs you grew up with! This production is sure to be a show stopping way to end the year! For a behind the scenes glimpse of what the theater department is doing to prepare for this highly anticipated show, Proviscope interviewed theater director Dr. Eckert and senior actor Nathan Pugh!
Nathan Pugh: Senior, Actor
What are you most excited about for the upcoming production?
I'm most excited about getting to perform Beauty and the Beast for the second time.  I first performed Beauty and the Beast in 2015, ironically as the Prince who transforms into the Beast, who came on at the beginning and end of the show.  I'm thrilled to be performing as the titular character of the Beast, which feels like such a full-circle moment because I'll be playing both the Beast and the Prince this time.
What are you most excited about as a senior in the cast?
I am most excited to take my last bow and perform with a cast of friends who have become like my second family at Providence.  As the Theatre President, I am going to work really hard during this show to make sure this cast not only gets close but stays close as well.  I really can't believe it's going to be my last bow at Providence, it seems like it was only yesterday that I was sitting on a ladder as Horton in Seussical.  I hope to continue theatre as an extracurricular in college, so hopefully, this isn't my actual final bow.
How will this musical compare to the classic movie many of us grew up with?
While the story of Beauty and the Beast remains unchanged, I think the Broadway version does a great job of evolving the characters and plot to translate to a stage.  Some of my favorites are "Human Again", "If I Can't Love Her", and "A Change in Me".  These are all brand-new songs for the stage show, so the audience may enjoy hearing these new show tunes.  Of course, audiences will also hear a lot of songs they remember, such as "Belle", "Be Our Guest", and the title number.  I am so excited for the audience to see this production; I really think it is a perfect time to mount this show.  It is so important for each of us to not judge someone based on what they look like, whether that be what someone wears or what skin color they have, but rather what's on the inside.
Dr. Eckert: Theater Director
How will this musical compare to the classic movie many of us grew up with?
It's not a cartoon, so a lot of the movement and special effects (even in the Emma Watson movie) cannot be done on the stage. Disney reworked the musical in 2020. Some aspects of the original 1993 Broadway production have been cut. The basic story remains the same. The challenge for those students playing Beast or the enchanted objects (Cogsworth, Lumiere, Mrs. Potts, Chip, Babette, Madame de la Grande Bouche, etc.) is to move like the object and not like a human being. The show has a song entitled "Human Again" in which they wish and pray for the curse to be broken. So, those actors can't move like a human until that happens. They must take on the aspects of their character as best they can and still walk, talk, act, sing, and dance (all in extremely cumbersome costumes!).
What days and location will the production be?
Beauty and the Beast will take place on April 7th (7 PM), April 8th (7 PM), April 9th (1 & 7 PM), and April 10th (7 PM) at Billie Limacher Bicentennial Park Theatre in Joliet, IL (201 W Jefferson St, Joliet, IL 60432).  Providence students will have the ability to get a free ticket to any of the shows during lunch later this quarter and also at the door of the theatre before each performance.  We hope to see you there!
ALSO, "Tea with Belle" @ 1:30pm for additional fee prior to the 3pm final show.
It appears that the spring production is surrounded by positive energy and has generated some great anticipation among the Providence community! This production will bring justice to the classic movie many holds close to their hearts and the department will surely leave their own signature mark of excellence on it. So, when the curtains begin to draw, be sure to purchase a ticket to see Beauty and the Beast!