EAGLE SCOUT HONOR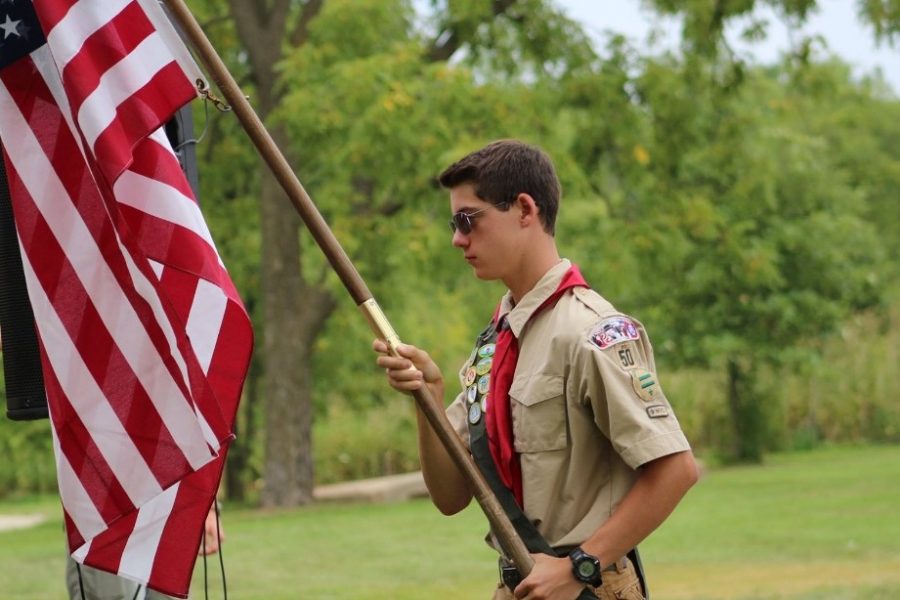 Hailey Dwyer '20, Editor
September 17, 2019
Hard work and dedication helped senior Josh Amann complete his Eagle Project to become an Eagle Scout.  Josh has worked throughout many years with the Scout Oath always in his mind and on his heart.  He has a moral compass that is rooted in the Scout Oath and everything he has learned during his training.
I interviewed Josh Amann about his accomplishments and both he and I would like to share it with the Providence Catholic family.  I hope that everyone learns something from Josh about their own moral compass, and how they too can contribute the Scout Oath in their own lives.
Hailey: How do you incorporate the values in the Scout Oath and Law in your daily life? How do you think everyone should bring these values into their own lives?
Josh: "In my daily life, I incorporate the values of the Scout Oath and Law by using them as a compass to guide my actions. I believe the values of the Scout Oath and Law could benefit anyone, as it helps makes one into a better person. I believe the most important point in the Scout Oath is "to help people at all times."
Hailey: You've moved throughout the ranks during your time in the Troop, what are your most impactful memories through the years?
Josh: "One of the best experiences I've had in Scouting are the high adventure trips I've done. Through these programs, I've gone to Sea Base in the summer of 2017, which offers treks that consist of sailing and snorkeling, scuba diving, or a combination of other activities. I participated in the sailing and snorkeling trek, spending five days on a sailboat and exploring different coral reefs every day. This summer, went on a backpacking trip on Isle Royale, a remote island in Lake Superior only assessable by ferry or seaplane. Wheeled vehicles are not allowed on the island so the only way to travel around it is by backpacking, boat, or both. It was amazing experiencing the isolation Isle Royale offers and experiencing nature undisturbed. Next summer I will venture to Philmont Scout Reservation in New Mexico- a trip I am especially excited for."
Hailey: If you had a chance to give advice to younger scouts and/or your younger self what would it be?
Josh: "If I could give my younger self advice about navigating scouting, I would say to not wait as long as I did to advance in rank. When I first joined scouting, I thought all there was to do was have fun on campouts and activities. This is certainly an important and essential part of scouting, but rank advancement is important for developing a great work ethic and learning real world problem solving. To sum this up, I would tell my younger self and young scouts to take rank advancement seriously, as reaching Eagle Scout is something that can set one apart from others."