Movie Review: IT Chapter 2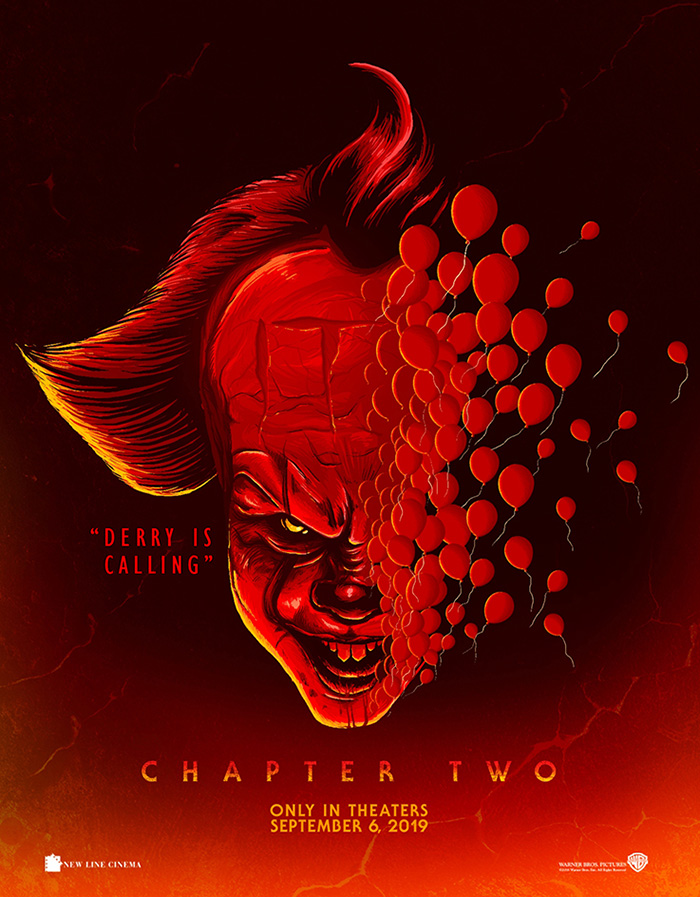 Defeated by members of the Losers' Club, the evil clown Pennywise returns twenty-seven years later to terrorize the town of Derry, Maine, once again. Now adults, the childhood friends have long since gone their separate ways. But when people start disappearing, Mike Hanlon calls the others home for one final stand. Damaged by scars from the past, the united Losers must conquer their deepest fears to destroy the shape-shifting Pennywise — now more powerful than ever.
This nearly three-hour sequel has well-rounded, appealing characters and even some laughs, but it lacks the nerve-rattling scares and appealing simplicity of the original It. It Chapter Two stumbles a bit at the start; it does not draw clear lines connecting the younger actors and the older ones, and aside from the spot-on casting of Hader and Ransone and the fact that Chastain is the only woman, it takes a little time to get everyone straight. But then the long sequences of reuniting, preventing danger, and experiencing flashbacks, and Pennywise attacks succeed at making our lovable Losers come together more like a family.
Teamwork is important here: Every time the group splits up, they grow weaker against Pennywise's scares. Each member of the group becomes equally important. The horrors here seem more likely to cause shocked laughter than screams and It Chapter Two is a bit less satisfying than its former. But in the end, the characters win the day, and they most certainly turn into the people you would want on your side when the clowns come creeping in the dark.