Looking for a Binge Worthy Watch?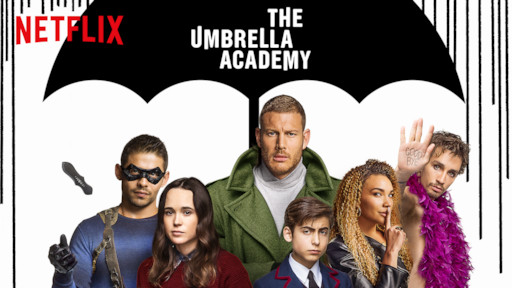 The Office:
If you find laugh tracks and the same old corny and repetitive jokes exhausting, then the Office is the show for you. The awkward situations the characters find themselves in each episode is enough for anyone to pause it for a moment and cringe. So, do not worry if you must pause Scott's Tots here and there, anyone who has watched the show has been through it. See characters like Pam and Jim fall in love, listen to some of Dwight's expert advice, or come to Michael and Jan's dinner party. Nevertheless, the show always finds a way to pull your heart strings among the chaos. So, if you feel like "running away from your responsibilities" for twenty or so minutes, turn on an episode of The Office. Trust me, "It feels good."
The Haunting of Hill House: 
This thriller will keep you itching for more as it tells a story in each episode from a different perspective. Look through the lens of these characters as they confront their house with a mind of its own. Not only does it, but it tackles modern day issues and struggles. Act on your curiosity and watch the show just as the characters take on theirs and venture into the heart of Hill House.
The Umbrella Academy:
Time travel, a talking monkey, and a band of superhero siblings may be too much for this umbrella hold. Join the six surviving siblings on a life or death mission to save life as they know it amidst the mysterious death of their father. Sympathize and get to know characters like Klaus, Vanya, and Diego as they come to terms with family secrets, loss and love. This show will give you someone to relate to when you feel like you're alone. The plot thickens and twists with each episode and is sure to make you watch till the end!
Featuring: Student Favorites!
Greys Anatomy: 
Doctor shows are known to be all about drama, but Greys Anatomy has just the right amount of suspense, romance, and plot twists to keep you watching for seasons on end! You'll fall in love with the characters and their stories, which always makes a show ten times more enjoyable. Plus, the medical factor is not even close to boring, and you will learn something new every episode which is always something special about a tv show. Overall, Greys Anatomy is the type of show to help distract from some personal problems or anxiety, and instead live in the life of a doctor and enjoy some draw dropping drama!
Anna Ostrowski, Sophomore Proviscope Writer
Friends:
All the characters have sarcastic humor which makes any situation they are in funnier that the situation itself. The characters also date each other which makes gives the show a dramatic and suspenseful flare because who knows who is dating who or who is cheating on who… Finally, the episodes are only twenty minutes so situations cannot be "overkilled" or "dragged out" because in such a short amount of time so many different things happen which makes it easier to binge.