Celtic Students of the Month for November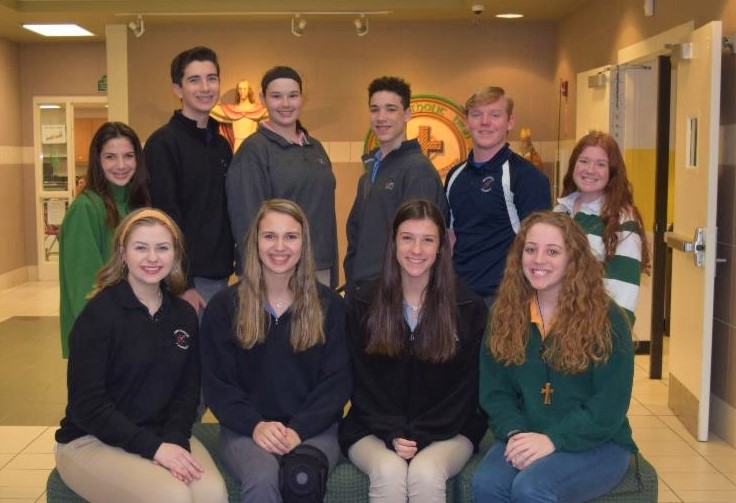 PCHS Principal, Dr. Harper announced the school's "Students of the Month" for November. "We are very proud of these students who were recognized for achievements and/or improvement in school courses as well as other school-related activities," said Harper.
Every month, each academic department chairperson selects one student as its "Student of the Month" from a number of students nominated by faculty and staff. Students of the Month receive a certificate of recognition, have their photos displayed in Providence Catholic High School's main hallway for the following month and are invited to a special luncheon.
The Providence Catholic Students of the Month for November are: (sitting left to right): Kate Koszulinski '21 of Frankfort (English), Sarah Kerfin '20 of Downer's Grove (Administration), Chloe LaBine '21 of Mokena (Fine Arts), Emily Slocum '20 of Channahon (Social Studies and Business).
Standing left to right: Zoe Rzonca '23 of New Lenox (Mathematics), Ryan Gade '23 of Monee (World Language), Olivia Stepanek '23 of Lockport (Computer Science and Technology), Zachary Xydakis '23 of Joliet (Physical Education), Seamus Ryan '21 of Joliet (Science), Hadley Nickel '21 of New Lenox (Theology).