January Students of the Month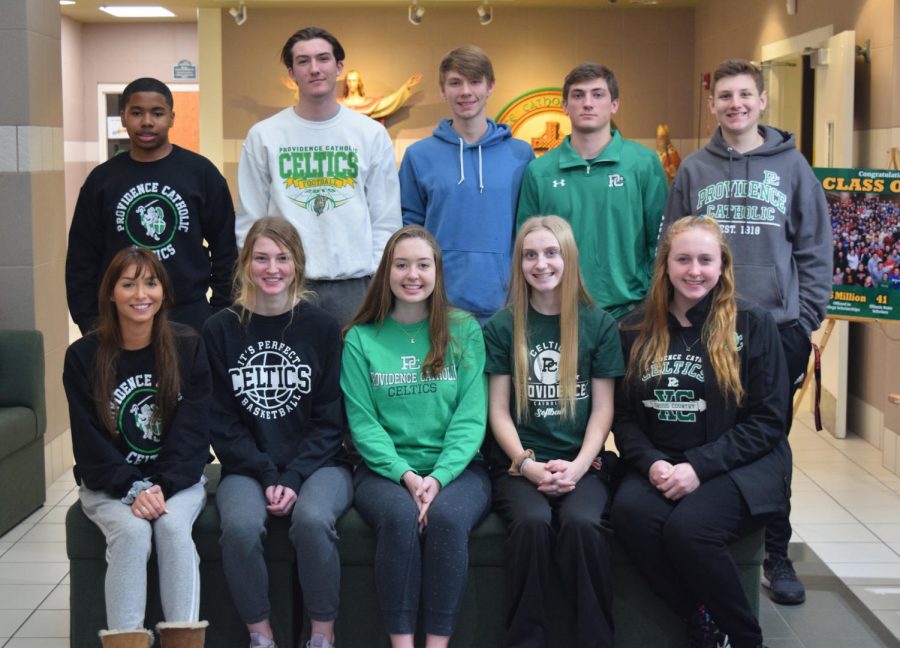 Dr. John Harper, Principal of Providence Catholic High School, is pleased to announce the school's "Students of the Month" for January. "We are very proud of these students who were recognized for achievements and/or improvement in school courses as well as other school-related activities," said Harper.
Every month, each academic department chairperson selects one student as its "Student of the Month" from a number of students nominated by faculty and staff. Students of the Month receive a certificate of recognition, have their photos displayed in Providence Catholic High School's main hallway for the following month and are invited to a special luncheon.
The Providence Catholic Students of the Month for January are (sitting left to right): Seated: Victoria Sojka (Mokena, December Student of the Month); Bridget Jeffries (Mokena), Mia Ficht (Frankfort), Nicole Magdziasz (Tinley Park), and Mia Gleason (Frankfort).
Standing: Jordan Moore-Stone (Olympia Fields), Lucas Porto (Joliet), Jakob Scherf (Plainfield), Cain Headrick (Custer Park), and Michael Panarici (Frankfort).
Not pictured in group (individual photo to right): Mary Grace McGrath (Joliet).