38 Providence Catholic Students Recognized as 2019-20 Illinois State Scholars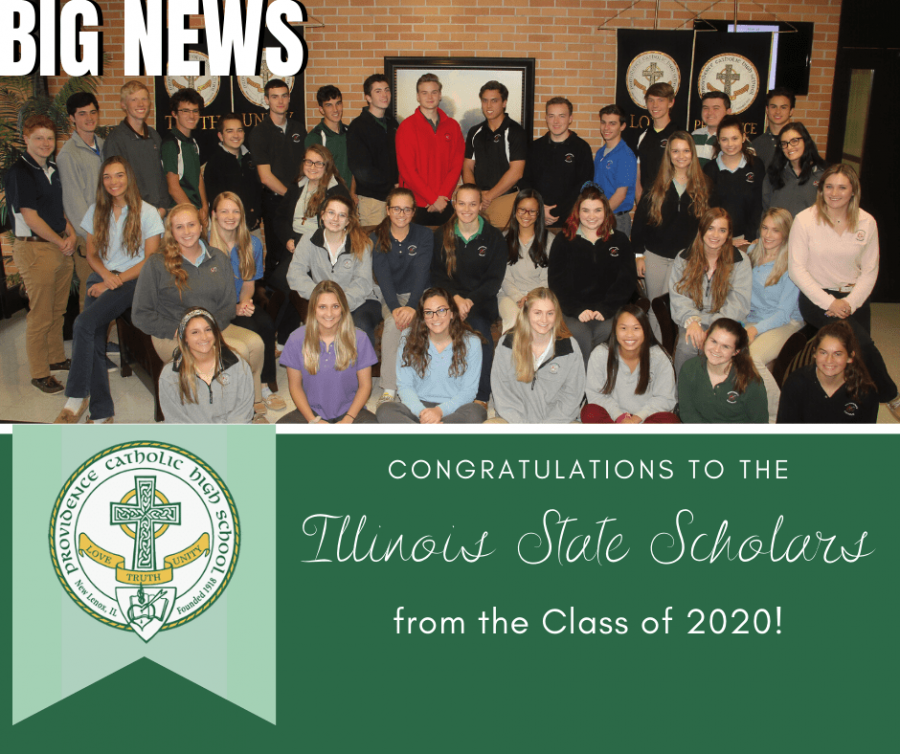 NEW LENOX (February 7, 2020) – Dr. John Harper, Principal of Providence Catholic High School is pleased to announce that 38 students have been recognized as 2019-20 Illinois State Scholars. This prestigious award is given annually by the Illinois Student Assistance Commission (ISAC) that recognizes the top high school students from across the state as this year's State Scholars.
Generally, Illinois State Scholars represent approximately the top ten percent of high school seniors. However, more than 17 percent of the Providence Catholic senior class were awarded this honor. Scholars are chosen based on a combination of ACT, SAT or Prairie State Achievements scores at the end of the student's junior year and other criteria as determined by the Illinois State Scholar Commission.
"We are extremely proud of our Illinois State Scholars," says Dr. Harper. "Their excellence in academics and their commitment to excellence both in the classroom and in the community define them as leaders. We congratulate them on this achievement."