CELTICS CAPTURE SECTIONAL TITLE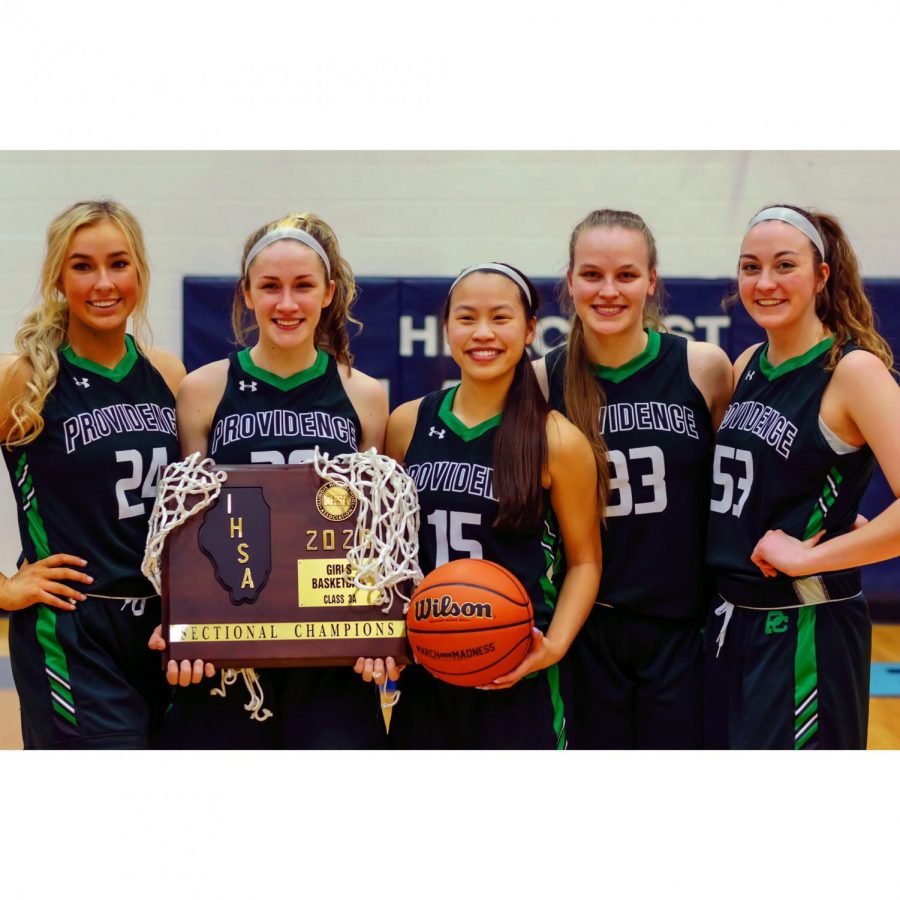 The Providence Catholic Girls basketball team made by winning a Sectional Championship on February 29.  The Celtics won 3A Sectional with 40-38 win over Marian Catholic at Hillcrest.
They fell to Morton in the Super Sectional making them one of the top 8 teams in the state.  Congratulations to the girls on a 27- 9 overall record, the best in school history.  Congrats to coach Copenhaver and seniors  Lauren Knight, Claire McGrath,  Katie Rost and Jenna Spreitzer and Reagan Tokoly.