Little Women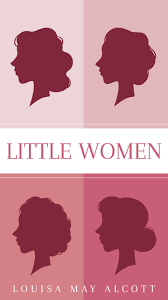 After five weeks of diligent rehearsals, Provi Theatre's 2022 fall production of Little Women the Musical is just over a month away from the curtains rising on opening night. The cast is eagerly awaiting presenting this magical musical full of love, sisterhood, and the power of imagination to the Providence community. The show follows the four March sisters, Meg, Jo, Beth, and Amy as they navigate the challenges of adolescence, love, society, and family. Staff writer Paige Shepherd sat down to talk with the student who plays the show's heroine, Jo, Cecilia Santschi.
(Q.) Now that rehearsals are in full swing, what do you like most about preparing?
It's been really great to watch the individuals scenes we work on come together into full sequences of the show. When we practice them in order, it's amazing to watch the story grow right before your eyes both when you're onstage and just watching.
(Q.) Why is the story of Little Women impactful to you personally?
I love that this show gives you the ability to see the struggles of family life unfold honestly. It's important to show how complicated and rewarding familial relationships can be. Depending on family can get you through some of your toughest times.
(Q.) What do you like most about portraying Jo?
With Jo, it's really interesting because she's very similar to someone I know, and I can find those parallels between what I know in my personal life with the character. It makes many of Jo's motivations very real to me, because I see them all the time. She's also a great character for me right now, because throughout the show she's trying to search for who she honestly is. With senior year, and trying to figure out college, I really understand her search and how difficult it is.
(Q.) What are you most scared of in the rehearsal process?
I'm afraid that we're all going to get too caught up in everything going on this fall, and forget to really enjoy our time together. For the seniors, this is their last fall show at Providence, and I hope we can take some time to cherish the memories while we make them, because they're the best part of any show.
(Q.) This show has a huge emphasis on sisterhood. What is portraying that like?
For me, it was really important to get to know my castmates well. Finding sisterhood through genuine friendships is going to make this show special.
(Q.) Do you have a favorite line from the show?
"Some things are meant to be." With everything our senior class has gone through, and everything senior year brings, this line is a great reminder that even if things seem difficult, it's going to turn out okay in the end.
(Q.) Why do you think people should see the show?
This is one of Provi Theatre's first shows back from everything it went through in the COVID-19 pandemic, and it would be great for everyone to come and support theatre as it comes back. It's also all about the importance of human connection and love, which are really important themes to present after the pandemic.
(Q.) Do you have any last words of wisdom?
Just some things I've learned from Jo – never give up and don't be afraid to accept that you can always do better.
Little Women is playing at Bicentennial Park Theater in Joliet Friday, November 4 and Saturday, November 5 at 7 pm and Sunday, November 6 at 3:30 pm. Providence students may reserve one free seat in the student section at lunches on Thursday, October 27. Other tickets are $15 and may be purchased online at http://provchs.booktix.com .