What's Trending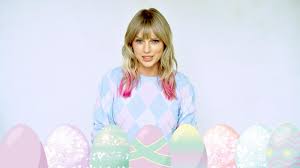 Celebrity News:
Many people know who Princess Diana is. This week her velvet gown was put up for auction and sold. The designer of the dress was the designer being Victor Edelstein. This designer and the person who wore the dress make it believable that this dress actioned off for so much. This dress was expected to sell for up to $120,00. However, the bidders exceeded expectations, and the apparel sold for $604,800. This dress was originally sold in 1997 as part of a fundraiser to raise money for charity.
Source: "Princess Diana dress sells at auction for over $600k" by Francesca Gariano.
Link: https://www.today.com/popculture/royals/princess-diana-dress-sells-auction-600k-rcna68090
Music News:
The new music video for "Lavander Haze" of off Midnights by Taylor Swift was released early last week. Of course, Swifties have uncovered Easter eggs in the music video, and here are some of the major ones.
Koi Fish
These Koi Fish were on Taylor's TV after she pulled back the curtains. The Koi Fish is a reference to Taylor's guitar from the Speak Now Tour (Koi Fish were on the guitar). This also helps with the speculation that Speaks Now (Taylor's Version) will be her next album.
Constellations
There are two constellations on the "Masterminds" cover in the music video. One represents Taylor's zodiac sign, and the other represents Joe Alwyn's (her current boyfriend).
The Weather Forecast Map
There are thirteen over the city of Nashville, thirteen being her favorite number and Nashville being where Taylor started her music career.
What are three significant Easter eggs? There are many more. Check out https://www.distractify.com/p/taylor-swift-lavender-haze-video-easter-eggs for more!
Source: "Taylor Swift's "Lavender Haze" Music Video Easter Eggs, Explained" by Kelly Corbett