What's Trending Right Now?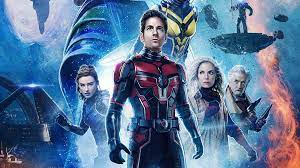 Music Trending:
Shakira is in a role with her collaborations with other musical artists. Since the beginning of the year, Shakira has been released and featured in many songs that have exploded. One example includes "TQG," which Karol G and Shakira released. This music video has 164 million views in eleven days, which is incredible. In addition, Shakira's "BZRP Session #53" with Bizarrap has gained 397 million views in one month (as of writing this). Shakira is in a role this year, and seeing what she will accomplish is exciting.
Movie Trending:
One of the most popular movies is Ant-Man and the Wasp: Quantomania. However, the movie is getting mixed reviews. As stated on Rotten Tomatoes, the film did not have the excitement of some previous Marvel movies. However, the villain Kang added to the movie's overall plot, making a unique new villain. This movie received a 47% on rotten tomatoes, even after grossing  $167.1 million at the box office.
Source: https://www.rottentomatoes.com/m/ant_man_and_the_wasp_quantumania