Providence Catholic Welcomes Mr. Peltzer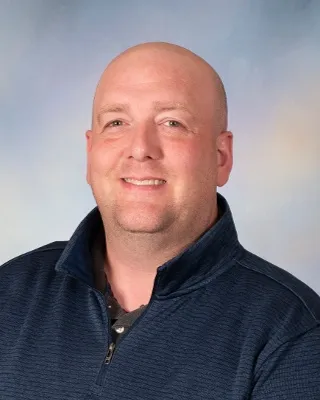 There's a new face at Providence this year, and, as the sign on his office door says, he's not Coach Tommy, and he's not a larger, taller Mr. Senffner. He's Mr. Peltzer, Providence's new school counselor for freshmen, sophomores, and juniors with last names M-Z.
I spoke to Mr. Peltzer about his time at Providence so far, and he said that the aspect of the school he enjoys most is the genuine sense of community here. "A lot of schools say, 'We're family,'" he said, "but it really feels like it here. The teachers and students all seem like they want to be here."
That feeling of belonging and excitement is what drew him to Providence in the first place. Mr. Peltzer previously worked as a counselor at Mt. Carmel before his family moved to New Lenox. The Providence counseling department "seemed to be a great fit for me. I'd heard a lot of great things about Providence."
Mr. Peltzer is eager to work with the Providence students because he wants to help them navigate this "important part of their lives" as students are "trying to figure out who they are, what they want to do." He hopes to be able to "help students along that path" during their first three years of high school. Mr. Peltzer understands the challenges of those years well – he has played football and softball, and he has broken thirteen bones in the process! He also broke one during a skit in history class. "One kid knocked me down and broke my collarbone. Then he fell on me and separated my shoulder."
Hopefully, Mr. Peltzer won't have to deal with any students with that particular issue, but he promises to be an exciting, friendly addition to the Providence community. Welcome to Providence, Mr. Peltzer!
By Katherine Timm