Interested in joining eSports?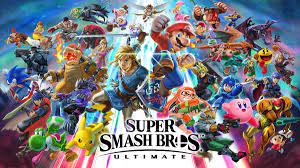 The Success of E-sports
As a teenager myself, I can attest to the fact that many of us play and enjoy video games. I enjoy playing a variety of video games, including Valorant, Minecraft, and the Metroid series. I have multiple friends who also play video games and thoroughly enjoy them. However, quite recently, I have been introduced to the world of eSports.
ESports is not as well known as one may think. ESports, or electronic sports, are video games in a competitive environment. Usually, eSports consists of team-based gameplay in competition against another team with the goal of winning an award, prize, or title. ESports has a surprisingly unique history, dating back to the 1970s when video game consoles were first introduced in homes. Many people attended the Space Invaders Tournament in 1980, and in 1981, people attended the Donkey Kong Tournament. In the 1990s, Streetfighter and Mortal Combat became very popular with first-person shooter tournaments. In 2006, the USA Network aired the Halo 2 tournament, which became the first-ever eSports tournament to be aired on national television. ESports interest skyrocketed even more when Twitch was released in 2011, allowing streaming of video games with an interactive audience. Making a living from eSports has also become possible with the dream of winning cash prizes and going pro. Currently, over 600 colleges and 19,000 high schools have an eSports team or program.
Providence also has an eSports team, growing by the numbers each year. Currently run by Biology teacher Ms. Sparano and senior Josh Torreblanca, the eSports team at Providence focuses on the Nintendo Switch game Super Smash Bros Ultimate. The eSports team aims to practice once to twice a week with the goal of becoming great at the game. With encouragement from Ms. Sparano and supportive teaching criticism from Josh, the eSports team works to build a close and skilled team. The eSports team is always open for people interested in eSports and also takes suggestions of games to play at the beginning of the year.
Sources: https://gamequitters.com/what-is-esports/
https://www.siue.edu/esports/about/history.shtml#:~:text=Esports%20traces%20its%20origins%20back,cutthroat%2C%20inaugural%20Donkey%20Kong%20tournament.