With the start of the new year at Providence Catholic High School, homecoming season is finally back. The theme is "Out of This World," and colors such as blue and black are expected to be seen. As the homecoming dance 2023 is on September 30, Proviscope recently surveyed Providence Catholic students via email and Microsoft forms. The sample size was 111 students, including 30 Freshmen, 21 Sophomore, 23 Junior, and 37 Senior, and all responses were anonymous for individual privacy. Except for the homecoming dance, the most exciting event of the week is the homecoming football game, which is always held on Friday, the day right before the dance night. As expected, the willingness to attend homecoming football games was high, as when asked if one is going to a homecoming game, 94 people responded with "Yes," which was 85% (6 people responded with "No," which was 5%, and 11 people with "Maybe," which was 10%).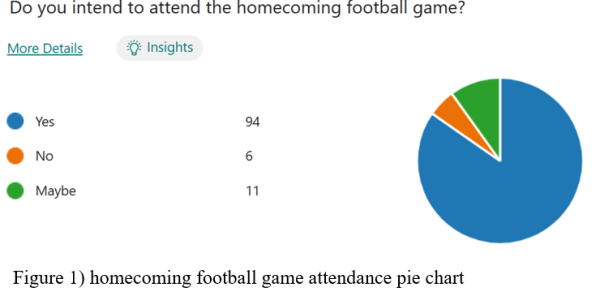 The event of the events, the homecoming dance, is a significant part of the homecoming week, as its name indicates. Again, the willingness of attendance to the homecoming dances this year also showed a high percentage of 88% (98 people), with 3% "No" (3 people) and 9% "Maybe" (10 people). Each year, as much as they look forward to participating in the dance, many attendees buy their new outfits for the event. About 75% of respondents said they intended to buy a new dress or suit for the homecoming dance, and about 43% had already purchased their dress or suit. When asked which store they bought from, the popular stores for their purchases were Windsor (18%), Pink Slip (10%), Lucy in the Sky (5%), Macy's (6%), and other various online stores. As can be seen from the theme "Out of This World," the popular colors of their dress or suit were black, with the highest percentage of 28% (26 respondents), pink (16%), blue (12%), purple (11%), etc.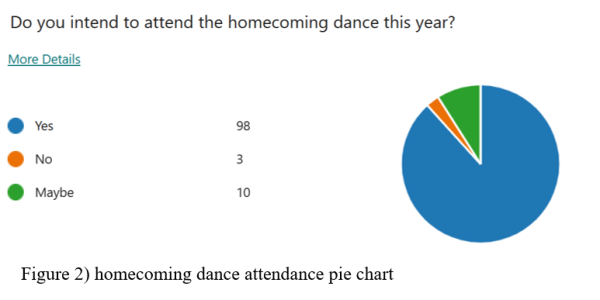 Other information about the homecoming week, such as the price of the dance tickets for single and couples and the dress-down theme for the whole homecoming weekend, will be announced by Providence Catholic Student Council and Ms. Klod soon.