WE ARE AUGUSTINIAN!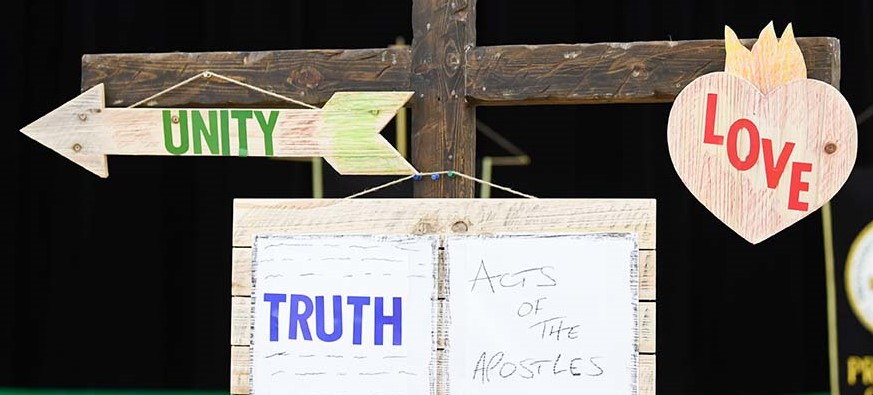 What Makes Providence Catholic High School Augustinian?
We incorporate the values of Truth, Unity and Love in all we do!  The Augustinians trace their spiritual roots to St. Augustine of Hippo, a 5th century Bishop and Doctor of the Church.  He established a form of religious community life.  Augustinians today are guided by the ideals and spirit of St. Augustine.
The Augustinian Emblem-  Our emblem represents our Augustinian spirituality.  The flaming heart is the human heart, representing Augustine's love of God and his fellow brothers and sisters.  The heart is alive with the desire to know God and his love in our lives.
The open book represents the Sacred Scriptures and St. Augustine's conversion to Christianity.  It symbolizes the Word of God, the course of light and truth, and our quest for wisdom.
The arrow piercing the heart represents the Spirit of God piercing our own hearts, calling us to grow in faith, hope and love.