HOMECOMING WEEK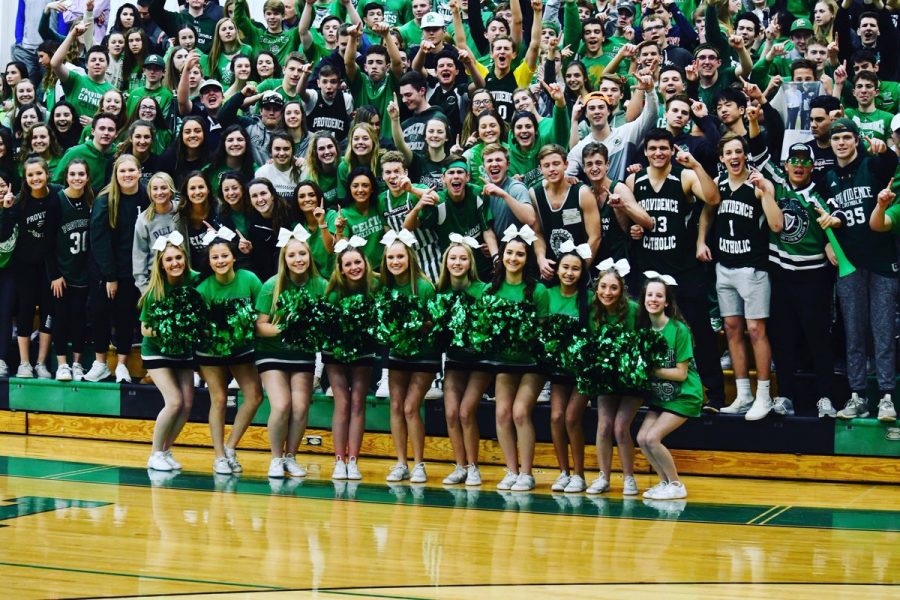 Homecoming is right around the corner. Your student council has decided that this year's dance will be themed "Out of This World" and take place on Saturday the 28th. They have come up with some very cool ideas for decorations for the dance according to Mrs. Cornfield. There is going to be some new dress down themes for Homecoming Week.
Also, it appears that this year's overall dress style will range in colors but will focus on sparkly or iridescent patterns. The Homecoming court will be announced at the Homecoming assembly Friday the 27th. The Homecoming assembly will feature performances by the Providence Catholic cheerleaders, poms, band, color guard, fall varsity sports teams, including the football team.
The Celtics will take on Carmel Catholic Friday the 27th.  The football game will be a "Green Out", so wear your Celtic color and bring the enthusiasm. There is a lot to look forward to this year like fun dress down days, a space themed dance, the assembly, and an exciting game, so everyone get ready for an amazing Homecoming Week. It is going to be a blast!
Here is a run down on the week:
Monday, September 23:   Pajama Day: A Providence Tradition!
Tuesday, September 24:   Tie-Dye/Neon Day: Wear tie-dye or other bright neon colors!
Wednesday, September 25:   Holiday Day: Dress up to celebrate your favorite holiday!
Thursday, September 26:   Monochromatic Day: Wear all one-color head to toe!
Friday, September 27:   Celtic Spirit Day: Wear Celtic spirit wear to show off your Provi pride for the Homecoming assembly and football game!
Pep Assembly at 1:35 p.m.
Varsity Football Game vs. Carmel Catholic at 7:30 p.m.
Saturday, September 28:   Homecoming Dance "Out of This World" 7:00 p.m. – 10:00 p.m.