Current Events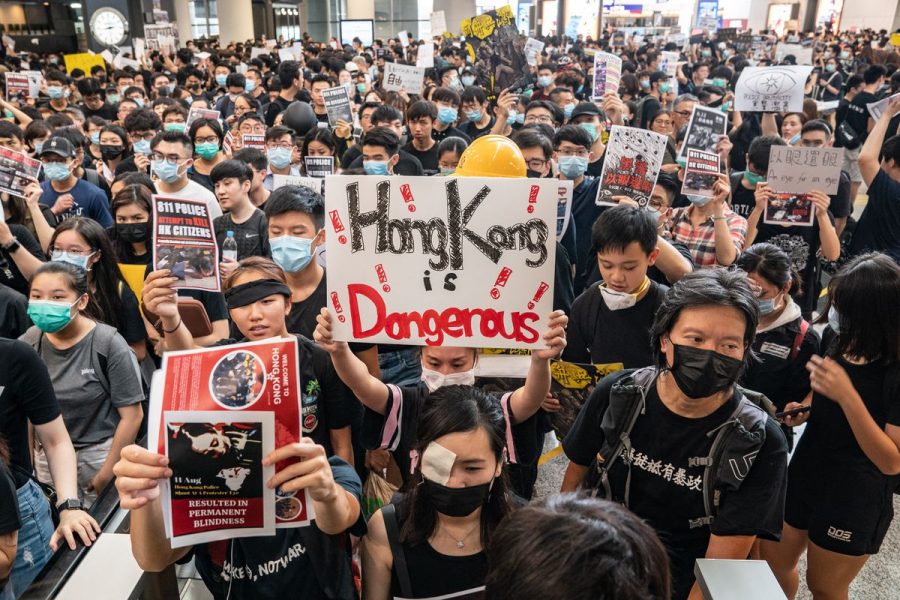 Kate Koz '21, staff writer
October 28, 2019
World News
Hong Kong:  Protests still rage on within the city of Hong Kong, China; and protesters have been calling upon the U.S. to support the effort to create a democratic future for the city. Police powers have been expanded and more restrictions have been imposed, but the protesters continue to fight the battle as they have done since March when they began. Many public influencers have shown their support and stood with the protesters. But the question remains if any government officials will take law making action.
Syria:  Within the last couple of weeks, President Trump made the choice to take all United States Troops out of the Syrian area, ultimately leading to a Turkish led attack upon the once US-backed Kurdish forces. Because of this, it has been evident that attack strikes upon the people of Syria have increased, and that ultimately within the nation, alliances and power have begun to shift in the midst of this civil war.
National News
Impeachment Inquiry Continues:  The impeachment inquiry by Congress into President Trump continues to work through the House, as they investigate a whistleblower complaint in regard to President Trump's phone calls with a Ukrainian leader (allegedly used for personal gain) to find if this was an abuse of power. Currently, Congress has subpoenaed several former advisors and is also discussing if it would be worth it to have the whistleblower come forward and testify in the proceedings.
Local/School News
Share Fest:  This is an event happening at Providence that allows for community outreach by providing health screenings, food, clothes, and social services among other things. Gently used men's, children's, and women's clothing as well as books are accepted donations and are being accepted in the pastoral office (until October 24th). To volunteer for the event on Saturday, October 26th, visit the Providence Catholic website and sign up for a time slot.
Election Judging and Voter Registration:  If you will turn 18 by November 3rd, 2020; you are eligible to vote! This amazing privilege is now made even easier, as students can become election judges and help within their local elections and polling places or can register to vote through a booth at select football games or by contacting juniors Ashley Chaveriat or Taylor Issa. Your voice matters, so even if you are not old enough to vote yet, become an election judge and see everything that happens behind the scenes.